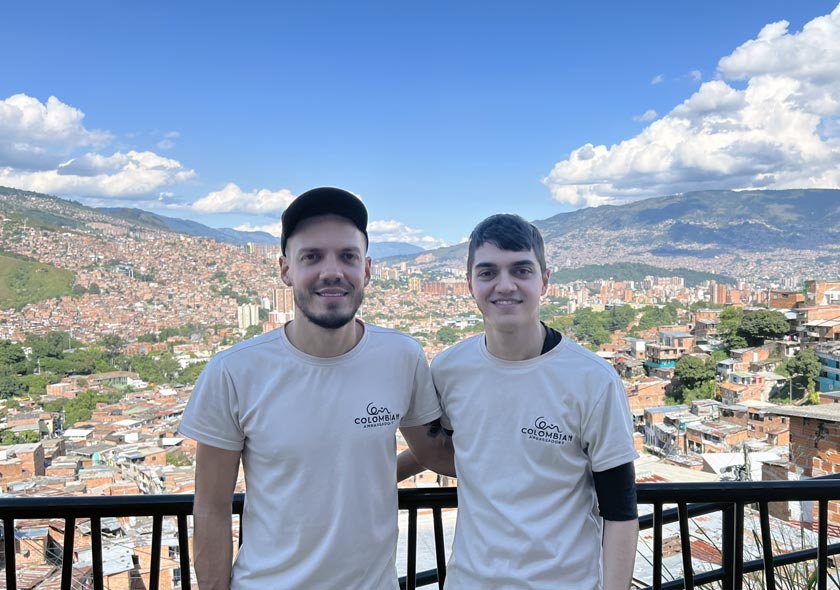 We are a great team made up of two brothers, we are Sebastian and Julian, we were born and raised in Medellin, we have lived all our lives in Medellin and we are focused on providing a unique immersion from a local perspective to all our visitors. We are experts in architecture and urban planning to explain the fascinating transformation that Medellin has had, in addition to getting to know it's surroundings and the best of it's culture.
There are magical places waiting to be discovered
Are you ready for your next adventure?
Discover the fascinating urban and social transformation of Medellin, learn from the culture and become a Colombian Ambassador!
Immerse yourself in the daily life of the city; live, walk, smell and taste the culture of Medellin and it's surroundings while sharing your time with a local